News and Updates
New eCollectible > Solar System – Neptune
Posted On: March 31st, 2013 | Posted In: Nasa • News • Solar System • eCollectibles
^^^^^^^^^^^^^^^^^^^^^^^^^^^^^^^^^^^^^^^^^^^^^^^^^^^^^^^^^^^^
ShakyPlanet is proud to announce the newest Solar Series eCollectible – Neptune!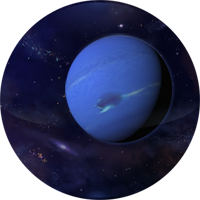 Named for the Roman God of the sea, Neptune is the eighth and farthest planet from the Sun in our Solar System. It is the fourth-largest planet by diameter and the third-largest by mass. Nasa's Voyager 2 probe took some photos as it swung past Neptune and caught some faint rings around the ice giant.
Get free eCollectibles® on the free ShakyPlanet® for iPhone!

Visit the ShakyPlanet Facebook Fan Page and become a fan and keep up to date on all the latest eCollectible virtual goods.
>>>
More Posts

No comments yet.
Comments are closed.