News and Updates
Earth Day
Posted On: April 16th, 2012 | Posted In: News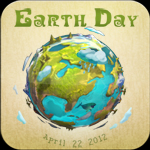 Earth Day is celebrated in more than 175 countries. Collect your FREE "Earth Day 2012' holiday eCollectible. 3 different animations and peaceful music add to the fun.

Get free eCollectibles™ on ShakyPlanet® even the app is Free!

Visit our Facebook Fan Page and become a fan to stay up to date on all the latest eCollectible virtual goods from ShakyPlanet.
More Posts

No comments yet.
Comments are closed.