News and Updates
Peanuts creator Charles M. Schulz born this day in 1922
Posted On: November 26th, 2011 | Posted In: News
Roger Higgins, World Telegram staff photographer. Source: Library of Congress
Thanksgiving and Christmas wouldn't be the same without the Peanuts gang that Schulz created.
The Peanuts comic strip hit newspaper funny pages in October of 1950. Charlie Brown and the gang have starred in thousands of stories since their debut – their Thanksgiving and Christmas specials are two of the most memorable.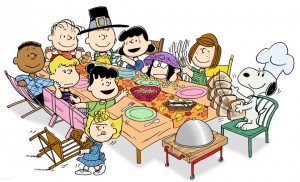 A Charlie Brown Thanksgiving © 2011 Peanuts Worldwide LLC
"I can't cook a Thanksgiving dinner. All I can make is cold cereal and maybe toast."
"That's right. I've seen you make toast. You can't butter it, but maybe we can help you."
Can you name the two characters in the above image that weren't at Charlie Brown's first ill-fated Thanksgiving dinner party? What recurring favorite character is missing? Click to see a larger version and stop by Peanuts.com to play games and vote on who would eat the most.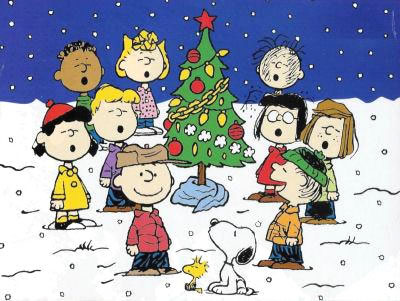 A Charlie Brown Christmas © 2011 Peanuts Worldwide LLC
"I never thought it was such a bad little tree. It's not bad at all, really. Maybe it just needs a little love." -Linus Van Pelt

Millions of collectibles have come from the comic strip, comics, TV specials and movies. The Schulz Museum in Santa Rosa, California has some of some of the earliest toys in their collection.
The ComicArtville Library site has info on the first comic books to feature the peanuts characters, like a lot of our current favorite comics they didn't get their own book right off the bat- you'll have to track down TipTop Comics #173 or United Comics #21 to collect their first appearance outside of a newspaper.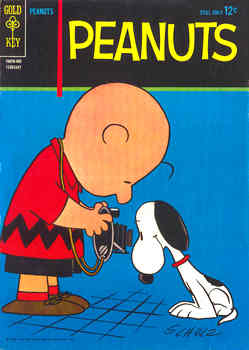 You can visit Peanuts.com to keep up to date on all things Peanuts.

Get free eCollectibles™ on ShakyPlanet® even the app is Free!

Visit our Facebook Fan Page and become a fan to stay up to date on all the latest eCollectible virtual goods from ShakyPlanet.
More Posts

No comments yet.
Comments are closed.